We are proud suppliers of Luxaflex blinds, part of the Hunter Douglas group. Luxaflex are specialists in blind motorisation.
With PowerView Motorisation the world's most beautiful window coverings are now the most intelligent. This innovative wireless system controls your Luxaflex window coverings, allowing you to operate an individual shade or the entire home in perfect concert. All on your command
Powerview Motorisation offers precise control for a variety of different Luxaflex window coverings whether raising, lowering, tilting or turning.
With the Powerview App, you can quickly create customised scenes that control all the shades in your home to operate together, or in any combination you desire. Then you can easily schedule those scenes to move your shades automatically, so you do not have to.
Easily link schedules to sunrise and sunset times calculated by the PowerView App to control solar energy throughout the seasons or wake with the sun.
Adjust shades while you are away via the RemoteConnect feature on your smartphone or tablet and protect your homes privacy.
Simple, battery powered and cord-free operation is aesthetically pleased and safer for children and pets.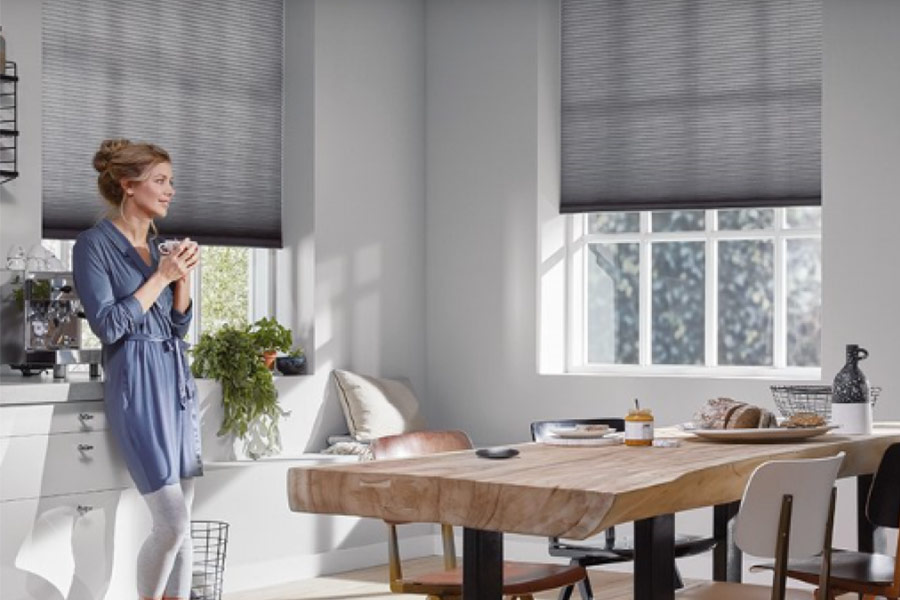 With the widest array of innovative styles, colours and fabrics in the industry, your motorised window coverings are as beautiful as they are intelligent.
Most PowerView window coverings are battery powered so they are easy to install, operate and maintain. The battery pack is hidden behind the headrail so there is nothing to mark the beauty of your window coverings. Of course your PowerView window coverings can also be connected to the main power supply.